Saxophone Tutor eBoox – Level 4 (Debut)
Code: STB-4.v2
Publisher: Big Bang Music
Grade: Debut
Series: eBoox
Description
This contemporary tutor book is part of the amazing Hot House eBOOX series. Featuring input from the international award-winning team at Hot House, the woodwind BOOX were principally authored and curated by Alison Jackson. As an integral member of the Hot House team, Alison is currently the Director of ALL the Hot House Music Schools based in the West Midlands and is an expert pedagogist.
Each BOOX has been designed to help you learn to play your instrument both individually and as part of a "band". We want you to love playing both written music and improvising i.e. music without notes (making it up). Each level features "band" music, you can play this with your teacher on the same instrument or… even better your friends around the world on different instruments.
Above all, remember that music should be fun, it is always more fun when you "play with a friend". Why not record yourselves playing and post it on our social media platforms, we would love to hear you:
https://www.facebook.com/bigbangsheet
https://twitter.com/bigbangsheet
#joinourtribe #bbmusic #boox #eboox #hhmusic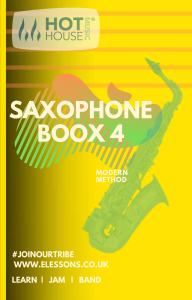 Need help???
Tel: 03303 200 880
Email: info@bigbangsheetmusic.co.uk
Web: www.bbmusic.co.uk
Can't find what you're looking for?
Call us on 07792 550 437
info@bigbangsheetmusic.co.uk