Sale!
Abracadabra Flute – Pupil's Book
Code: 9781408107669
Publisher: Collins Music
Description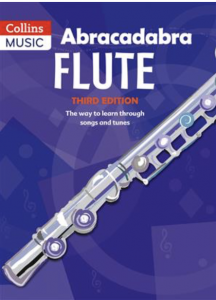 The perfect book for pupil and teacher.
Tunes you know and want to play.
Technique carefully graded.
Clear fingering diagrams.
Concise theory explanations.
Orchestral as well as Piano backings.
New duets.
Fresh new look.
Can't find what you're looking for?
Call us on 07792 550 437
info@bigbangsheetmusic.co.uk