Sale!
If I Were A Bell – Sammy Nestico
Code: HL07013338
Publisher: Hal Leonard
Grade:
Series: Jazz Ensemble Library
Description
Although composed by Frank Loesser for the musical Guys and Dolls, this tune became a jazz standard largely thanks to the recording by Miles Davis. Sammy Nestico shows that he's still the master of big band arranging with this sparkling version in a medium swing style. Impeccably scored utilizing every section of the band, solo space is provided for tenor sax and piano, and a beautifully crafted full band chorus finishes it out.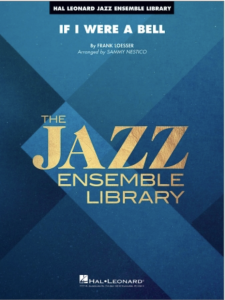 Can't find what you're looking for?
Call us on 07792 550 437
info@bigbangsheetmusic.co.uk